"Evangelicals" Are Destroying America by Defending The Building of Mosques in Name of Defending Religious Liberty
Religious Liberty in America is at the HEART of the freedoms set forth in both the US Constitution and the founding of the nation. This guaranteed freedom is one of the most appealing personal freedoms about being an American whatever your point of origin . However to assert that the Constitution does not speak to Religious Liberty through the lens of Christianity  is to perpetuate a modern myth with far more political ,universalist and globalist overtones than historic fact. ALSO efforts to feature  issues and  systems antithetical to the heart of Religious Liberty and Christian FAITH to " RE-interpret Religious Liberty" in America are nothing more than classic deconstructionism.
Today there is a New /Redefined Religious Liberty being promoted  not only by those who would have something obvious to gain from it but by the trusted leaders in the Christian faith. Like a creative dance of illuminary beings flashing in a darkened sky -the talking points of Interfaith Dialog and securing Religious Liberty for all are flashing in the eyes of believers young and old .
Historically such freedoms prevent a State establishment of a state church and prevent prohibit the free exercise of religion . Clearly the Constitution speaks through the lens of Christian faith and the struggle colonials had with the Government and it's state church from which it declared Independence. While relevant  to a broader religious application , the Constitution does not project the opportunity to disadvantage historic Christian freedoms as it is interpreted to be more "inclusive" or "non discriminatory ". These lines only blurred when promoting the normalization of things in direct opposition to Christian faith as necessary to redefining Religious Liberty.
The problem in American Christianity concerning Religious Liberty is that the very people and organizations employed and engaged by Christians to defend their freedoms are the key players in the modern day "dance of the fireflies " to strip all real Christian foundations from the heart of Religious Liberties  as it is redefined "for a pluralistic society".. As is the case in the gardening board game by the same name….  " not everything in the  (Gospel ) garden will be rosy as the game plays out." We are awakening to find strangers have sown tares in the fields of Religious Liberty .
CHRISTIAN WORLDVIEW APOLOGETICS ARE EMBRACING INTERFAITH DIALOG 
One of the areas most active in the New Redefined Religious Liberty through the lens of islam and Christian / Muslim dialog is in Christian Apologetics ministries .In the name of evangelical outreach and hospitality, apologetics groups are bringing in Muslim Speakers and taking teens and adults to local  Mosque , Islamic Centers open house events to be instructed by the Mosque leaders on the history and devotions of Islam. Christians are being encouraged to study the Koran and "get to know Muslims around them". Now this effort is doubling down on the very campuses of Christian institutions of higher education .
APOLOGETICS MINISTRIES MYTHS DRIVING INTERFAITH DIALOG 
Many see such Apologetics efforts through the hope of providing for evangelism yet the advocates of the New Redefined Religious Liberty are quick to say that "Christians should not be viewing their Muslim neighbors as evangelistic projects " but should instead be "getting to know and accept people for who they are ". The Evangelism goal is a modern myth perpetuated in the talking points for more Biblical conservative participants  .
In this writer's area by 2016 a Christian Apologetics group working within SBC and PCA churches and associated with Biola Universities  "Stand  to Reason Apologetics " began bringing a professional Muslim lobbyist from a DC think tank into PCA and SBC churches and Christian Schools .The message  overwhelmingly misrepresented Islam by  advocating that:
(Some Myths perpetuated about Islam by current apologetics ministries)
1-"Muslims and Christians worship the same God"
2-"The US Constitution and Sharia Law are compatible"
3- "Islam promotes Religious Freedom and tolerance "
4- "Islam is compatible with American ideals of Religious Liberty"
SOME MUCH NEEDED HISTORY FOR CHRISTIANS TO KNOW
"COMMON WORD AND COMMON GROUND "AT ROOT OF INTERFAITH MOVEMENT 
This movement appears to have crystalized in 2008
https://faith.yale.edu/common-word/common-word-christian-response
"Religious Peace—World Peace
"Muslims and Christians together make up well over half of the world's population. Without peace and justice between these two religious communities, there can be no meaningful peace in the world." We share the sentiment of the Muslim signatories expressed in these opening lines of their open letter. Peaceful relations between Muslims and Christians stand as one of the central challenges of this century, and perhaps of the whole present epoch. "
COMMON GROUND
"What is common between us lies not in something marginal, nor in something merely important to each. It lies, rather, in something absolutely central to both: love of God and love of neighbor. Surprisingly for many Christians, your letter considers the dual command of love to be the foundational principle not just of the Christian faith, but of Islam as well. That so much common ground exists – common ground in some of the fundamentals of faith – gives hope that undeniable differences and even the very real external pressures that bear down upon us cannot overshadow the common ground upon which we stand together. "
YOU NEED TO KNOW:
THE NEW (REDEFINED) RELIGIOUS LIBERTY ,HOW IT WORKS AND WHO IS PLAYING THE GAME OF "THE DANCE OF THE  FIREFLIES".
At the moment this confusing message looks to be coming at the church from all directions.
 ABC -OBAMA ERA PARTNERS STRATEGIES 
Many of the same evangelicals in the Obama era partners who collaborated with the Obama administration for the Faith Based Neighborhood Partnerships are THE present day allies of and advocates for the "New Religious Liberty ".
A) PROGRESSIVE POLITICAL PLAYERS &CAMPAIGN / NEIGHBORLY FAITH AND RELIGIOUS LIBERTY COUPLED WITH LGBT RIGHTS AND PROGRESSIVE IMMIGRATION POLICY
B) INTERFAITH DIALOG KEY TO REDEFINING RELIGIOUS LIBERTY 
C) RUSSELL MOORE OF ERLC IS PUSHING THE BROAD REDEFINITION OF RELIGIOUS LIBERTY BY PROMOTING MICHAEL WEAR AND THE LEGAL TEAM AND ACTIONS REPRESENTING IT  
PROMOTING WEAR'S BOOK 
SOJOURNERS/TGC  /RUSSELL MOORE ON MICHAEL WEAR PURE LEFT WING POLITICS
"THIS IS A PRE-TRUMP book with serious questions for our politics in the age of Trump."
If you asked me what the American republic needs most right now, at least at the human level, I would say: "more Democrats like Michael Wear." And if you asked me what the American church needs most right now, on the human level, I would say: "more Democrats like Michael Wear."
ERLC's MOORE AND WEAR NOW WORK VERY CLOSELY IN THE 2020 ELECTION CYCLE
Moore says of Wears "Reclaiming Hope " book"We can hope and this book can help us"
http://michaelwear.com/blog/2017/5/11/reviews-of-reclaiming-hope
IMMIGRATION REFORM AND RELIGIOUS LIBERTY .
The push for "immigration reform" brings many partners together. Large corporations who want cheap labor , open societies foundations who want open borders , Democratic Party strategist who want more welfare recipient voters. Progressive evangelicals like Russell Moore who help the strategy of all those mentioned above by moving conservative Christians toward the progressive policies . The partners all find their common ground and mutual benefit.
Perhaps Moore and others added benefit is the push for more immigration means the perfect justification for redefining the "New Religious Liberty " in a pluralistic society " as they push for reforms that will flood the culture in America with an even more diverse religious landscape. Part of the end goals for evangelicals in this strategy is very simple . It pays well to be pro immigration IF you are on the receiving end of grants coming from all other parties involved.
The new Religious Liberty has very little to do with Christian faith or the Constitution or protecting either of them. It has far more to do with the political winds for social change AND the massive funding that fuels the movement. In short,especially in the SBC it could be perceived that the one person and the entity he heads employed to protect Christians Religious Liberty is doing far more to undermine and redefine it than in any way protect it.
CIVILITY A KEY "POLITICAL ENGAGEMENT " TALKING POINT 
ERLC recently released its 2020 voter guide .It is the ERLC sounds the charming chime of "Civility" which might well be understood to mean "True Biblical Conservatives STAND DOWN and be nice while we progressives do what  we do and redefine your world". Moore's 2020 election guide was drafted by a Georgetown Professor and a new age globalist spirituality / universalist think tank .
https://thirtypiecesofsilver.org/2019/10/01/erlc-deep-state-manual-for-2020-political-engagement/
MOORE AND WEAR IN NATIONAL IMMIGRATION FORUM FOR "CIVIL DISCOURSE"  AND "MEANINGFUL SOCIAL CHANGE"
https://immigrationforum.org/article/ltw19speakers/
Chief Strategist
The AND Campaign
President
Ethics & Religious Liberties Commission
of the Southern Baptist Convention
"Conversation 2: A Civil Discourse"
"The extreme polarization in our political parties has become a barrier to compromise and progress on policies that could improve our country and the American people. Our country's biggest challenges have become political battlegrounds, no better example than the current immigration debate. Hear from highly regarded and influential thought leaders on how we can bridge ideological differences and come together for meaningful change."
WEARS NARRATIVE ON LGBT & PROTECTING RELIGIOUS FREEDOM AND REFORMING IMMIGRATION TARGETING THE 2020 HOPEFUL DEFEAT OF TRUMP
&CAMPAIGN COUPLES LGBTQ AND RELIGIOUS LIBERTY
"RELIGIOUS FREEDOM AND LGBTQ RIGHTS"
"All attempts to remove more traditional religious beliefs from the public square should be opposed. We, like many other Americans, affirm the historic Christian sexual ethic, and we also believe that religious freedom and LGBTQ civil rights are not necessarily in
irreconcilable conflict. Faith-based charities, hospitals and colleges should not have to choose between surrendering their convictions and closing their doors. At the same time, LGBTQ people should not lose jobs and housing because of how they identify. We must
pursue ways to disagree and live together without bullying or compromising our conscience. Towards that end, we encourage all 2020 candidates to support the Fairness for All Act, which will grant basic civil rights for LGBTQ people while also protecting religious freedom for all faiths."
SCOTUS PROVES & CAMPAIGN AND WEAR WRONG ON RELIGIOUS LIBERTY VS LGBTQ
REDEFINING MARRIAGE AND FAMILY ACCORDING THE THE SUPREME COURT SETS IN MOTION A CONFLICT BETWEEN LGBTQ RIGHTS IN THE FRAMEWORK OF CIVIL VS RELIGIOUS MARRIAGE AS AN INSTITUTION .
No issue is more contradictory to Christian faith in the culture  than redefining human sexuality and supporting the radical LGBTQ agenda . FEW younger Christians are aware of the  history or goals of this global movement or its radical , militant anti-Christian stance. The ERLC / Moore have done NOTHING  to educate Christians on the agenda they face or what is coming into education at every level and impacting Christian families across the spectrum of churches and Christian institutions and ministries . To the contrary ERLC leaders have acted like the massively funded and organized pro LGBTQ groups like Human Rights Campaign do not exist while they have held meetings in private with them  behind closed doors.
ALREADY PARENTAL RIGHTS, "HUMAN DIGNITY " AND THE DEVELOPING LEGAL LANGUAGE OF SEXUAL ORIENTATION/ GENDER IDENTITY AKA "SOGI" ARE IN PLAY
The legal construct for furthering the most radical of LGBTQ rights is the language of Sexual Orientation Gender Identity or SOGI. Though considered the legal gold standard internationally SOGI in fact embodies the very conflict that the movement represents within its own agenda and should expose its weakest legal standing.
To assert that S.O. Sexual Orientation is something  akin to being  "inborn / fixed /unchanging " while at the same time, in the same phrase , asserting that biological gender is simply an "identity " or G.I. – therefore it is "fluid and changing" is a total contradiction. NOW global legal human rights issues must be defined and interpreted by this totally subjective contradiction. Fixing and assigning legal standards and discrimination laws to unscientific "orientation arguments  and fluid gender identities is a fools errand and a seed bed for legal malpractice.  Tossing Religious Liberties into this legal quicksand can be little more than an effort to distort if not destroy it altogether .
Assuring Human Dignity for the SOGI populations of the nations must now redefine human rights all together by redefining what it means to BE HUMAN. ERLC/ Russell Moore have only reinforced these efforts and never exposed the contradiction or challenged it or its terminology .
LGBTQ remains one of the greatest threats to ALL RELIGIOUS LIBERTY  that is not willing to be reshaped around it's ever changing  ever expanding desired narrative.
EQUALITY ACT  ENDS RELIGIOUS LIBERTY NOT COMPLIANT WITH LGBTQ AGENDA
NEXT IN LINE IS THE EQUALITY ACT THAT REDEFINES  ALL OPPOSITION TO THE NORMALIZATION OF THE FULL LGBTQ AGENDA AS HATE SPEECH AND DISCRIMINATORY
This Bill which has been lodged in committees throughout the Obama era and waiting for the right crisis to attach itself to is the END of Religious Liberty as we know it
https://www.congress.gov/bill/116th-congress/house-bill/5/text
AN ACT
"To prohibit discrimination on the basis of sex, gender identity, and sexual orientation, and for other purposes."
"Be it enacted by the Senate and House of Representatives of the United States of America in Congress assembled,"
SECTION 1. SHORT TITLE.
This Act may be cited as the "Equality Act". SEC. 2. FINDINGS AND PURPOSE. (a) Findings.—Congress finds the following:
1)Discrimination can occur on the basis of the sex, sexual orientation, gender identity, or pregnancy, childbirth, or a related medical condition of an individual, as well as because of sex-based stereotypes. Each of these factors alone can serve as the basis for discrimination, and each is a form of sex discrimination…….
THE & CAMPAIGN /MICHAEL WEARS  IMMIGRATION REFORM /PRO ISLAMIC RIGHTS MOVEMENT. CLEARLY ANTI TRUMP BUT MUCH MORE .
IMMIGRATION
"The Trump administration has failed to treat undocumented immigrants with dignity and care, especially at the U.S.-Mexico border. In light of God's special concern for the immigrant and the sojourner, we are deeply dissatisfied with the federal government's continued negligence when it comes to passing comprehensive immigration reform. The current administration's willingness to use draconian, manipulative measures to stoke fear in immigrant communities and pit family members against one another is reprehensible. Our government must seek to be both just and compassionate regarding immigration policy, especially in protecting Dreamers and upholding longstanding laws regarding refugees fleeing violence, lawlessness and oppression."
WEAR /&CAMPAIGN FALSE CONCLUSION
"CONCLUSION"
"Our nation desperately needs Christians to live out their faith in this political sphere for the good of all Americans, and the 2020 presidential candidates need to hear, respond to, and respect our voice and earn our vote. Through advocacy and protest, we are
committed to supporting candidates, no matter their political affiliation, when they promote civility and human dignity, and we will actively oppose politicians, policies, and parties when they undermine these values."
THE LAST STATEMENT MAY AS WELL BE THE MISSIONS STATEMENT OF &CAMPAIGN FOR "OPPOSING ALL BIBLICAL CONSERVATIVES . AGREE WITH THEM OR ELSE "
&CAMPAIGN RELIGIOUS LIBERTIES ASSERTIONS ARE TOTALLY SKEWED !
LEGAL ADVOCACY FOR ISLAM IN AMERICA BECKET FUND AND LUKE GOODRICH
RUSSELL MOORE ON LUKE GOODRICH / book FREE TO BELIEVE
"Luke Goodrich is one of the nation's most respected thought leaders in the arena of liberty of conscience.I hope many people ,both religious and secular will read this volume and recommit to a society where all consciences are free to believe, to worship,to serve, and to live."
–RUSSELL MOORE, president of the Ethics and Religious Liberty Commission of the Southern Baptist Convention"
Goodrich and Becket Fund look to be offering a classic "Third Way" compromise for limited protections of Religious Liberty which the trained Biblical conservative eye will recognize as "conservatives yield protections  while progressive gain dominance
THE TOXIC MIX OF ERLC /&CAMPAIGN/ NEIGHBORLY (INTER) FAITH AND THE NEW RELIGIOUS LIBERTY ARE BOLSTERED BY THE "LEGAL " ARGUMENT. 
ONE OF THE MAJOR PLAYERS IN THE NEW RELIGIOUS LIBERTY IS LUKE GOODRICH. 
HIS COLLABORATIONS AND BOOK TOUR RUN ACROSS THE SPECTRUM OF THE NEW RELIGIOUS LIBERTY ADVOCATES. 
Luke Goodrich of Becket Fund for Religious Liberty makes his case for Christians supporting Islamic rights in America  like the building of Mosque , Islamic Centers and Islamic Schools .His three point case for Christian support  reads like a heart felt -feeling your way through the issues. The narrative appears naive  while  being fully persuaded that the face of progressive leaders in America is the historic reality of Islam. The feel of the arguments are decidedly postmodern and ends with the social justice justification providing  mass appeal to young Christians  .
From Luke Goodrich book "Free to Believe "
1."An argument of Self Interest: Protecting Religious Freedom for Muslims helps protect religious freedom for Christians ."
2″An argument for Evangelism : Protecting Religious Freedom for Muslims helps more Muslims come to Christ ". ( however in presentations at Interfaith dialog groups like Neighborly Faith the "evangelism justification " is refuted strongl. )
3:"An argument of JUSTICE : Protecting Religious Freedom for Muslims is the right thing to do. "
Becket Fund and Goodrich regularly represent the rights of Muslims in the name of the New Redefined "Religious Liberty".
ERLC's Russell Moore has  been an aggressive public advocate for Muslim rights and the building of Mosque .
https://onenewsnow.com/church/2016/06/19/russell-moore-defends-building-mosque-to-sbc-critics
BECKET FUND IS ERLC's RUSSELL MOORE RECURRENT  LEGAL PARTNER IN THE ADVOCACY FOR MOSQUE AND ISLAMIC RIGHTS.
"Joining the ERLC in the amicus brief were the Becket Fund for Religious Liberty, International Society for Krishna Consciousness, National Association of Evangelicals, Sikh Coalition, South Asian Bar Association of New York and the Unitarian Universalist Legislative Ministry of New Jersey."
TGC PROMOTION OF GOODRICK TALKING POINTS
"According to Luke Goodrich's new book, Free to Believe: The Battle over Religious Liberty in America, my high-school friends and I were surprisingly typical manifestations of how many evangelicals understand religious freedom in America."
"For example, he explains how a bad Supreme Court decision on peyote-smoking for Native Americans created a precedent that, decades later, left Christian pharmacists no protection from being forced to distribute abortion drugs. Then there's the story of how a court decision permitting a Muslim prisoner's halal diet set the stage for a ruling protecting the Christian owners of Hobby Lobby from providing abortion drugs to their employees. Another story tells how a counseling student was expelled just a few credits short of graduation, because she asked to be recused from giving homosexual relationship advice to a client. She ended up winning in court and having her expulsion erased because, as the court explained, "Tolerance is a two-way street."
"Gospel-Grounded Religious Freedom"
"Free to Believe explains some of the theology behind our concept of religious liberty and takes a deep dive into ways it's both applied and also threatened in our country. The book offers stories, information, and practical points of action for people to defend their own religious liberties in ways that also respect others."
"Most importantly, though, the book grounds its explanations not in tactics, strategy, or self-interest, but in the gospel. "Ultimately, our calling is not to respond to the religious freedom challenges ahead," Goodrich says. "Our calling is to respond to Jesus." That's a worthy goal to keep in front of us as we navigate the details of what it means to walk as Christians in society—in Irmo and across our land."
THE TGC REVIEW AUTHOR ALSO WORKS FOR GOODRICH FIRM
"Ginger Blomberg is a homeschooling mother of five children, with students in high school, middle school, elementary school, and pre-K. She also manages one naughty beagle, two noisy gerbils, and a religious liberty attorney at Becket. She has been published in outlets such as The Federalist."
MORE TGC COVERAGE OF GOODRICH IDEAS OF RELIGIOUS LIBERTY
https://www.thegospelcoalition.org/article/no-obvious-answer-christian-colleges-responding-lgbtq-regulations/
A REALITY CHECK
LUKE GOODRICH VIEW OF WHY CHRISTIANS SHOULD SUPPORT MUSLIMS EFFORTS FOR RELIGIOUS LIBERTIES ADVANCE ISLAMS GROWTH IN AMERICA. 
BECKET FUND IS FIGHTING FOR MOSQUE IN CITIES LIKE MURFREESBORO TENNESSEE.
"Becket defends the Muslim community's right to build a house of worship."  
"The case was urgent—the congregation wanted to be allowed to use its mosque in time to celebrate Ramadan, the holiest time in the Muslim calendar."
"So Becket filed a federal lawsuit seeking an emergency order allowing the congregation to use its mosque. We argued that subjecting the mosque to a higher legal standard than a Christian church violates the Free Exercise and Equal Protection Clauses of the Constitution."
GOODRICH ON THE &CAMPAIGN / MICHAEL WEARS  BLOG/PODCAST 

The AND Campaign
@AndCampaign
CP | A Conversation About Religous Freedom with
Available on Spotify. #NewChristianPolitics #PoliticalCommentary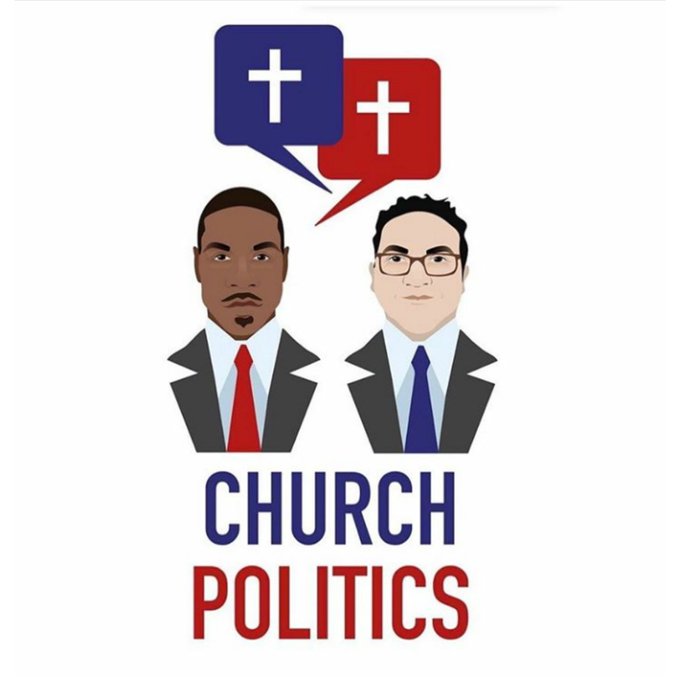 Luke Goodrich
@LukeWGoodrich
·
"Taking us to church a little bit" Want biblical values (&) social justice? Check out this conversation on #ReligiousFreedom with
and
of the
"Religious freedom is NOT just a tool for protecting Christians:
https://churchpolitics.fireside.fm/70
"In this week's episode, Justin and Michael talk with Becket's Luke Goodrich, author of the new book Free to Believe: The Battle over Religious Freedom in America, about last week's Supreme Court cases concerning Title VII and Beto's call to remove church's tax-exempt status if they oppose same-sex marriage and LGBT rights."
GOODRICH WITH CAMPUS INTERFAITH GROUP
NEIGHBORLY FAITH IS AN ORGANIZATION FOCUSED ON PROMOTING MUSLIM CHRISTIAN DIALOG ON CHRISTIAN CAMPUSES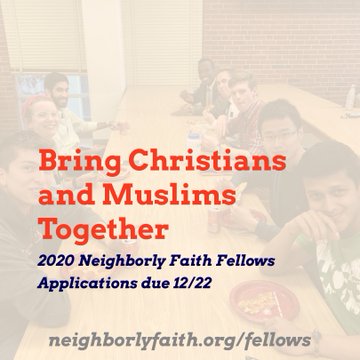 GOODRICH SPEAKING IN THE NEIGHBORLY FAITH WHEATON EVENT
Neighborly Faith
@NeighborlyFaith
Over 600 people have streamed our conference at Wheaton College over the last three days! Don't miss great presentations from
Neighborly Faith Conference at Wheaton College
6 TRACKS
( Luke Goodrich Christian Muslim/ Neighborly Faith presentation is number 5 in the series from the Wheaton event )
Leave a comment at 19:27
 

Neighborly Faith – Matthew Kaemingk: Christian-Muslim Friendship in an Age of Fear

 

Neighborly Faith – Friday Night Panel: Why Loving All Neighbors is Important

 

Neighborly Faith – Shadi Hamid: Can Evangelicals and Muslims be Friends?

 

Neighborly Faith – Saturday Panel: The Muslim Midwest Experience ft. Petra Alsoofy

 

Neighborly Faith – Luke Goodrich: Why Christians Must Care about Freedom for Muslims

 

Neighborly Faith – Daniel Hill: Responding to Christ's Call to Engage 'Others'
This is the end… my only friend, the end.
https://www.neighborlyfaith.org/conference
NEIGHBORLY FAITH AND ERLC/RUSSELL MOORE 
ERLC
@ERLC
·
LISTEN: This episode features a message on civility and courage
recently gave at
. The event was part of our Faith and Healthy Democracy project that seeks to help Christians better understand and engage in the public square.
"Russell Moore in Iowa on Courage and Civility
For Thanksgiving travels, we wanted to bring you a message on the twin values of civility and courage ERLC president Russell Moore recently gave at Veritas Church in Iowa City. This event was part of…"
erlc.com
ERLC NEW AGE SPIRITUALITY PARTNER FETZER INSTITUTE DRAFTED THE ERLC CIVILITY ON POLITICAL ENGAGEMENT GUIDE for 2020 .
NEIGHBORLY FAITH / FETZER ARE PROMOTING EACH OTHER AS WELL.
Fetzer Institute
@FetzerInstitute
·
.
reports on Neighborly Faith, a nationwide movement to bring Christians and Muslims together. http://fetz.us/2NAZqZG This  @RNS  article is part of our partnership to explore emerging trends and forms of religious and spiritual life.
SPILLING OVER INTO CONSERVATIVE CHRISTIAN MEDIA 
JANET MEFFERD CONSERVATIVE TALK RADIO SHOW HOSTED NEW "RELIGIOUS LIBERTY " /MOSQUE ADVOCATE LUKE GOODRICH ON HER PROGRAM OCTOBER 24 2019 .
THIS THE DAY BEFORE HE WAS ON THE PROGRESSIVE & CAMPAIGN PODCAST.
(NOTE this author has been on Janet Mefferd's conservative program many times and she helped expose the radical Revoice LGBT FLOURISHING conference in the SBC and PCA circles in 2018 . What has changed since that time is uncertain but some people  have BEGUN expressing concerns that something is going on behind the scenes to impact such decisions on guest and programing of late. It is very disturbing that Janet Mefferd is promoting Luke Goodrich New Redefined "Religious Liberty"  ideals book to her conservative audience. )
10 – 24 – 19 – Janet – Mefferd – Today – Luke Goodrich (Religious Freedom)
Janet Mefferd has been very critical of INTERFAITH DIALOG by people like James White and of Russell Moore's advocacy for the building of mosque in America yet she promoted one of the leading partners in both movements and his book to her radio audience just one day before Goodrich appeared on Wear's &Campaign podcast.
Mefferd was also critical  in advance of the Wheaton Event before it was held on November 1st 2019 by Neighborly Faith and yet Luke Goodrich was a speaker at the Wheaton EVENT just days after appearing on her program to promote his book.
Goodrich book may need a warning label for Conservative Biblical Christian readers  who oppose redefining Religious Liberty and the promotion of Interfaith Dialog .
THE NEIGHBORLY FAITH EVENT AT WHEATON
Shadi Hamid
@shadihamid
"Evangelicals, in their engagement with Muslims, should feel comfortable being open and unapologetic about their commitment to Christ" This and some of my other thoughts in @Newsweek about a landmark Neighborly Faith Conference I recently attended:"
WHY PROMOTE THE NEW RELIGIOUS LIBERTY AND PROGRAMS RELATED TO IT ?
SIMPLY PUT -DEFENDING A REDEFINED RELIGIOUS LIBERTY AND IMMIGRATION REFORM MEANS FUNDING FOR THOSE WHO EMBRACE IT .
Organizations from World Relief to World Vision to the CCCU to denominational missions efforts like the SBCs INTERNATIONAL MISSIONS BOARD  likely find partnering with the New redefined Religious Liberty can pave the way  for grants and more large donors.
CHRISTIAN LEADERS AND "FAIRNESS TO ALL"  RELIGIOUS LIBERTY 
FINALLY IS "FAIRNESS TO ALL " THE FULL SURRENDER OF CHRISTIAN RELIGIOUS LIBERTY IN AMERICA ?
HISTORY WILL MARK THIS SELL OUT BY SEVERAL MAJOR CHRISTIAN ENTITIES AS A MAJOR TURNING  POINT IN THE LOSS OF THE HISTORIC RELIGIOUS LIBERTY PROVIDED FOR CHRISTIANS IN THE US CONSTITUTION .
"LGBT-driven 'Fairness for All' adopted by evangelical organization will be 'special rights for a few'
https://www.christianpost.com/voice/lgbt-driven-fairness-for-all-adopted-by-evangelical-organization-will-be-special-rights-for-a-few.html
"The recent action by the boards of two organizations who have been nationally visible as representing conservative evangelicals is "The Great Evangelical Sellout" for a number of critical reasons, not the least of which are wrongfully capitulating to one of the most deceptive Straw Men of modern cultural and political issues.  The National Association of Evangelicals (NAE) and the Council for Christian Colleges and Universities (CCCU) are supporting the inclusion of sexual orientation, gender identity and gender expression in federal Civil Rights protections, a patent rejection of biblical truths, moral law and sound Constitutional principles."
MORE
"Yesterday, World magazine published a big scoop, reporting that two major Evangelical Christian organizations backed seeking a compromise between Sexual Orientation and Gender Identity (SOGI) law supporters and those defending religious liberty. The "Fairness For All" idea is that these Evangelicals would support adding SOGI protections to federal antidiscrimination law in exchange for religious liberty guarantees written into the same law. Excerpt:"
The boards of the Council for Christian Colleges and Universities (CCCU) and the National Association of Evangelicals (NAE) quietly passed similar motions in recent months, advancing a multiyear effort they say is necessary to preserve religious freedom.

"As Christian higher educators, we are increasingly persuaded that the most viable political strategy is for comprehensive religious freedom protections to be combined with explicit support for basic human rights for members of the LGBT community," Houghton College President Shirley Mullen—one of several people who sit on both boards—wrote in a position paper provided to NAE board members.

CCCU President Shirley Hoogstra announced her board's vote to member presidents in August, but did not publicly announce the move.

The NAE motion—obtained by WORLD—unanimously passed in October. It's titled "Fairness for All" and calls on Congress to consider federal legislation consistent with three principles:

• We believe that God created human beings in his image as male or female and that sexual relations be reserved for the marriage of one man and one woman.

• We support long-standing civil rights laws and First Amendment guarantees that protect free religious exercise.

• No one should face violence, harassment, or unjust discrimination on the basis of sex, sexual orientation, or gender identity.
"Some of my conservative friends — Catholic Ryan T. Anderson, and Evangelicals Denny Burk, Andrew T. Walker, and Russell Moore — have already criticized the proposal  as surrendering too much." Rod Dreher
YET RUSSELL MOORE /ERLC CONTINUE THEIR OWN PATH TO SURRENDER OF RELIGIOUS LIBERTY FOR CHRISTIANS
IF THE CCCU IS WRONG ON "FAIRNESS TO ALL" WHY ARE ERLC AND RUSSELL MOORE WORKING WITH THEM IN SOME OF THE VERY ORGANIZATIONS LISTED IN THIS REPORT?
CCCU President Shirley Hoogstra is part of the Neighborly Faith "CONTRIBUTORS " along with ERLCs Daniel  Darling a Russell Moore disciple .
"Shirley is president of the Council for Christian Colleges & Universities.  Prior to her work with the CCCU, she served as Calvin College's vice president for student life."
"SHIRLEY HOOGSTRA"
https://www.neighborlyfaith.org/who-we-are
The SBC ERLC and its' International  Mission Board have filed legal briefs on behalf of Mosque.(with the Becket Fund of course)
"The International Mission Board (IMB) and Ethics and Religious Liberty Commission (ERLC) were 2 of 18 religious groups that filed an amicus brief decrying the Township of Bernards' zoning board decision that required the proposed mosque to have more parking spaces than Christian or Jewish places of worship."
THE NAE 
The NAE offers its Voice with the Beckett Fund to support Mosque and the new Religious Liberty for Islamic Rights.
"The amicus brief, which was also signed by the National Association of Evangelicals and the Becket Fund for Religious Liberty, argued that "such unequal treatment of the mosque in this case represents a potential threat to the free exercise rights of each of the amici represented here and is a affront to our nation's commitment to religious liberty for all."
https://www.christianitytoday.com/news/2017/february/southern-baptists-back-away-from-backing-mosques-imb-erlc.html
NAEs leader Leith Anderson ( also an early leader in Bob Buford's Leadership Network) signed the "A Common Word " response from Yale in 2008 encouraging Christian-Muslim "common Ground".
"Leith Anderson, President, National Association of Evangelicals"
https://faith.yale.edu/common-word/common-word-christian-response
WHERE WOULD REAL CHRISTIAN LEADERS LIKE THE APOSTLES AND PROPHETS BE ON SUCH EFFORTS? 
Addressing the Areopagus
IN ACTS 17 IN THE MIDST OF THE IDOLS OF ATHENS PAUL DID NOT FIND AFFINITY WITH OTHER RELIGIONS OR THEIR GODS BUT PREACHED THE ONE TRUE GOD AND AFFIRMED THE MESSAGE OF THE GOSPEL "THAT GOD COMMANDS ALL MEN EVERYWHERE TO REPENT " .
The advocates of the New Religious Liberty are not confronting or calling on people of other religions to REPENT but seeking to find and encourage affinity with them.
Acts 17: 22 Then Paul stood in the midst of the [i]Areopagus and said, "Men of Athens, I perceive that in all things you are very religious; 23 for as I was passing through and considering the objects of your worship, I even found an altar with this inscription:
TO THE UNKNOWN GOD.
Therefore, the One whom you worship without knowing, Him I proclaim to you: 24 God, who made the world and everything in it, since He is Lord of heaven and earth, does not dwell in temples made with hands. 25 Nor is He worshiped with men's hands, as though He needed anything, since He gives to all life, breath, and all things. 26 And He has made from one [j]blood every nation of men to dwell on all the face of the earth, and has determined their preappointed times and the boundaries of their dwellings, 27 so that they should seek the Lord, in the hope that they might grope for Him and find Him, though He is not far from each one of us; 28 for in Him we live and move and have our being, as also some of your own poets have said, 'For we are also His offspring.' 29 Therefore, since we are the offspring of God, we ought not to think that the Divine Nature is like gold or silver or stone, something shaped by art and man's devising. 30 Truly, these times of ignorance God overlooked, but now commands all men everywhere to repent, 31 because He has appointed a day on which He will judge the world in righteousness by the Man whom He has ordained. He has given assurance of this to all by raising Him from the dead."
JEREMIAH 2:7-13 
7. I brought you into a bountiful country,
To eat its fruit and its goodness.
But when you entered, you defiled My land
And made My heritage an abomination.
8 The priests did not say, 'Where is the Lord?'
And those who handle the law did not know Me;
The rulers also transgressed against Me;
The prophets prophesied by Baal,
And walked after things that do not profit.
9 "Therefore I will yet [c]bring charges against you," says the Lord,
"And against your children's children I will bring charges.
10 For pass beyond the coasts of [d]Cyprus and see,
Send to [e]Kedar and consider diligently,
And see if there has been such athing.
11 Has a nation changed its gods,
Which are not gods?
But My people have changed their Glory
For what does not profit.
12 Be astonished, O heavens, at this,
And be horribly afraid;
Be very desolate," says the Lord.
13 "For My people have committed two evils:
They have forsaken Me, the fountain of living waters,
And hewn themselves cisterns—broken cisterns that can hold no water.
Matthew 12:33-37
A Tree Known by Its Fruit
33 "Either make the tree good and its fruit good, or else make the tree bad and its fruit bad; for a tree is known by its fruit. 34 Brood[a] of vipers! How can you, being evil, speak good things? For out of the abundance of the heart the mouth speaks. 35 A good man out of the good treasure [b]of his heart brings forth good things, and an evil man out of the evil treasure brings forth evil things. 36 But I say to you that for every idle word men may speak, they will give account of it in the day of judgment. 37 For by your words you will be justified, and by your words you will be condemned."
We're a 100% Listener Supported Network
3 Simple Ways to Support WVW Foundation
Make Monthly Donations
-or-
A One-Time Donation
Mail In Your Donation

Worldview Weekend Foundation
PO BOX 1690
Collierville, TN, 38027 USA

Donate by Phone

901-825-0652