American Family Association Film Features James White Who Senses Kindred Spirit with Jew Hating, Holocaust Denying, Hitler Defending Jihadi?
AN UPCOMING FILM PROJECT BY AFA BOAST TGC's KEVIN DE YOUNG AND A HOST OF  MARK YARHOUSE FOLLOWERS TO PROMOTE "ANSWERS ON GENDER AND SEXUALITY "
Rev Thomas Littleton                                                                                                  6/7/2020
The movement behind Revoice "LGBTQ Thriving in Historic Christian Tradition" ( aka conservative churches and denominations) is alive and well. One of the primary thought  leaders is Mark Yarhouse. Yarhouse work is rapidly bringing the evangelical church  into full synchronization  with the American Psychological Association on the issues of LGBTQ or Sexual Orientation & Gender Identity (SOGI) . From his perch at Regent University and now at Wheaton College, Yarhouse promotion of the APA ideals of  SOGI  and religious counseling models to reconcile conflicted LGBTQ "oriented " people of faith with their respective faith identities is the new gold standard for a growing herd of church and denominational leaders.
Casting aside the Biblical frameworks of repentance, salvation and transformation SOGI is now the new gospel of reconciliation (not TO God but to) how one feels about their orientation and desires and gender with their chosen ideals about God.The church is called to adapt, adopt and comply with the new constructs of LGBTQ sexual "orientation" ( fixed and unchanging) and gender identity ( fluidity). In short the voice of Revoice is the present and future apostasy of the church where ever it is embraced.
The American Family Association  has  long been a voice of opposition to the LGBTQ movement and its new found partner God's Voice Conference and one of its leaders Stephen Black led the fight to expose Revoice and the Yarhouse errors. (NOTE  Stephen is a personal friend of this writer and we teamed together on the first God's Voice Conference in clear denunciation of the Revoice and Yarhouse influence in the church ).  Stephen's First Stone Ministries appeared to be committed to providing opposition voice to Revoice movement in 2018 as its organization oversaw the organization and funding of God's Voice .
AFA AND GODS VOICE ALLIANCE AND NEW YARHOUSE and GOSPEL COALITION (TGC) PARTNERS.
The sudden alliance of AFA and God's Voice Conference  (GVC) appeared in March 2020 as GVC promoted AFA new Film "In His Image " and AFA began promoting GVC.
https://twitter.com/GodsVoiceConf/status/1241027599096307717

GodsVoice
@GodsVoiceConf
You certainly don't! Details coming soon on our rescheduled conference dates. In the meantime, please continue to pray for God's mercy on our nation during this coronavirus crisis!
Quote Tweet
American Family Studios
@AmerFamStudios
· Mar 19
You don't want to miss this conference! @GodsVoiceConf https://godsvoice.us
10:43 AM · Mar 20, 2020·Twitter for iPhone
(NOTE : This writers work exposed Revoice in 2018 by breaking the story in early May. I worked with many groups and media outlets in helping make this important issue THE front line story and concern for 18 months. It was the suggestion of this writer to put together a conference to address the issues related to Revoice for the church.I believed an effort was needed to offer the true transforming power of the Gospel of Jesus Christ to hurting people wanting out of LGBTQ and their families and to bolster the church ability to discern and debunk the false gospel of Revoice and Yarhouse. As a result of these efforts GVC was supported by this writer who helped in the leadership team, organize, support, fund and spoke at it's early 2019 event.
Yarhouse / TGC / CTS / Tim Keller/Albert Mohler/ SBTS  ties to Revoice were exposed  at GVC. Some wonderful testimonies were shared like the mother daughter team of Francine and Laura Perry . YET meanwhile a key member of the GVC Team QUIT  immediately after GVC 2019 while Revoice 2019 came more out of the Yarhouse closet with Yarhouse speaking and openly becoming a leader in the Revoice organization for a time. But by that time media coverage of Revoice was being impacted by forces within TGC and beyond. As interest in opposition to Yarhouse and Revoice and God's Voice Conference efforts continued, this author remained in leadership on the GVC Team.I reached out to remaining leaders including Stephen Black to answer that interest with a 2020 conference possibly to be held in the South. The ongoing efforts to bring about a follow up GVC went without response for many weeks until they were finally met with the sudden and "irreversible removal " of this author from the GVC leadership Team and the planning of the 2020 event was then going forward. Months later AFA began promoting GVC new event focused on "LGBTQ Tyrany". Long story- perhaps for another time . Suffice to say some things and powers  were moving in the background and something had CHANGED.-  DRASTICALLY CHANGED  at GVC, Now perhaps we can see some of what caused this change in the wedding of Yarhouse and Revoice ideology in the AFA/ GVC efforts.
The Perry's are part of this AFA film project but this writer believes that their involvement and others, like himself does not reflect an endorsement of  the TGC/ Yarhouse of Revoice message.  They and some others likely would not knowingly endorse a partnership attempting to combine both the denunciation of Revoice and the wedding of GVC or AFA or any other such efforts with TGC/ Yarhouse, Revoice, Rethink  or any such compromised ideologies being promoted to the church. The mingling and mixture is deadly and robs people and their families in LGBTQ related bondage of the true and infinite  hope of the Gospel. Whatever motivations AFA and GVC leaders have -to combine these movements is not known. What is known is that these two opposite approaches to LGBTQ concerns in the church cannot find common ground as Revoice and Yarhouse ideology is antithetical to the Gospel. Pray for these organizations and for people like this author and others who are caught in the middle of whatever forces are moving this compromise.)
WHAT THIS NEW PARTNERSHIP NOW REVEALS
AFA WAS FIRST OBSERVED WORKING WITH TGC IN ANOTHER FILM PROJECT IN 2018
https://thirtypiecesofsilver.org/2019/10/24/why-is-afa-promoting-tgc-cultural-marxist-as-biblical-conservative/
NOW  THE SECOND AFA FILM PROJECT DETAILS EMERGE 
Just recently the contributors to the AFA film project became available to the public. In addition to God's Voice leader Stephen Black is the SHOCKING reality that the film contributors includes TGC and other spokespersons most closely associated with the promoting and mainstreaming of the Mark Yarhouse /Revoice ideology.
DOCUMENTATION OF THESE ISSUES WILL BE PROVIDED MORE IN FULL BELOW BUT HERE IS A SHORT OVERVIEW OF THE CONFLICTED PARTNERS AND THE PRO REVOICE /PRO YARHOUSE HISTORIES.
IMPORTANT TO NOTE ON TGC ENDORSEMENT OF REVOICE LEADERS AND IDEOLOGY:
TGC CO-FOUNDER D.A. CARSON IN 2018 PROMOTED THE BOOK "SINGLE GAY CHRISTIAN BY REVOICE "WORSHIP "LEADER AND SPEAKER GREGORY COLES.
THE BOOKS FORWARD IS BY REVOICE AND "SPIRITUAL FRIENDSHIP LEADER WESLEY HILL .
Single, Gay, Christian: A Personal Journey of Faith and Sexual Identity Paperback – August 22, 2017
by Gregory Coles  (Author), Wesley Hill (Foreword)
 
"To say this book is important is a painful understatement. It is the candid, moving, intensely personal story of a gay young man who wants to live his life under the authority of King Jesus and who refuses to accept the comforting answers proffered by different parts of the culture. Superbly written, this book stands athwart the shibboleths of our day and reminds us what submission to King Jesus looks like, what it feels like. This book needs to be thoughtfully read by straight people and by gay people, by unbelievers and by Christians. It is not to be read with a condescending smirk, but with humility." (D. A. Carson, president, The Gospel Coalition, research professor of New Testament, Trinity Evangelical Divinity School)"
TGC HAS PUBLISHED AND CONTINUE TO PROMOTE REVOICE LEADERS ARTICLES AND TGC  OTHER COFOUNDER TIM KELLER AND HIS WIFE  ENDORSED THE RADICAL LIVING OUT LGBTQ CHURCH INCLUSION AUDIT AS LIVING OUT WAS ENDORSING REVOICE "FOR THEIR US AUDIENCE".
KEVIN DEYOUNG 
Deyoung is a popular PCA and TGC leader. The PCA Covenant Theological Seminary in St Louis MO is where much of the Revoice movement was incubated. Deyoung is part of the PCA Committee Report which only last week gave cover to the entire movement which has already split the PCA .More reaction is to follow to this PCA apostasy on LGBTQ. Deyoung is a close disciple of TGC founder Tim Keller and TGC fully signed on to promote Yarhouse SOGI ideology in 2010.
(NOTE Yarhouse long history with TGC recounted by Yarhouse bio here. http://sexualidentityinstitute.org/sample-page/dr-mark-yarhouse/
"Dr. Yarhouse is the past recipient of the Gary R. Collins Award for Excellence in Christian Counseling (American Association of Christian Counselors) and the Chancellor's Award for Excellence at Regent University. He was a past participant with the Ethics and Public Policy Center think tank in Washington, DC, and he was named Senior Fellow with the Council of Christian Colleges and Universities to conduct a study of students navigating sexual identity concerns at Christian colleges and universities. He has been a consultant to the National Institute of Corrections under the Department of Justice to address issues facing sexual minorities in corrections, and he was part of a consensus panel from the American Psychological Association on sexual orientation and gender identity change efforts that convened to provide input to the Substance Abuse and Mental Health Services Administration (SAMHSA) in Washington, DC. Dr. Yarhouse is currently the Chair of the task force on LGBT issues for Division 36 (Psychology of Religion and Spirituality) of the American Psychological Association. He was recently invited to write the featured white paper on sexual identity for the Christ on Campus Initiative edited by Don A. Carson for The Gospel Coalition."
STEPHEN BLACK  
Black is or has been one of the key defenders of "ex gay" counseling and his ministry First Stone defends these ministries while he has condemned the Revoice movement strongly. Black and his ministry help organize Gods Voice Conference in opposition to Revoice but is now working with AFA and a team of Yarhouse, Revoice, TGC ideology promoters.
RYAN T.ANDERSON 
Anderson is a Heritage Foundation leader but he worked DIRECTLY WITH  Revoice leader Nate Collins in 2017 as Revoice was being planned and founded. Revoice  founder Collins reviewed Ryan Anderson's book for Christianity Today and other outlets in 2017. Anderson and Revoice leaders Nate Collins and Preston Sprinkle worked together in a panel in the "Q Ideas "forum led by Tim Keller disciple Gabe Lyons in 2017. Collins and Q Ideas history of this work with Ryan Anderson have been removed from Collins SBTS (TGCs Albert Mohler  SBC seminary) academic resume' where he studied and worked (for 14 1/2 years) teaching New Testament . Q Ideas no longer list the Anderson/ Collins/ Sprinkle panel event either.
SEAN MCDOWELL 
McDowell is a leading Biola University Apologetics Department instructor. He works with Stand to Reason (STR) apologetics  and several other organizations. Biola is FULLY SUBSCRIBED TO MARK YARHOUSE  and McDowell promotes and interviews him. In 2016 Stand To Reason launched a version of Revoice  CALLED  Rethink in its LGBTQ conversations . On the topic of LGBTQ -"RETHINK APOLOGETICS  is all based on Mark Yarhouse ideology.
JAMES WHITE 
Apologist James White has recently become a big fan of Rosaria Butterfield who is one of the confusing speakers of the modern SSA/ Sexual Orientation / Gender Identity movement out of the TGC/ Yarhouse/ Revoice Stream. White's daughter is the co-founder of the podcast "sheologians" which interviewed  Nate Collins promoting Revoice in 2018. White is very close to the Masters Seminary / John MacArthur camp yet remains silent as an apologetic leader to the Master's Seminary training of Revoice leader Preston Sprinkle.White is also involved in controversial Interfaith Dialogue with antisemitic, Holocaust denying, Hitler defending, Jew hating, Muslim leader Yasir Qadhi. Now White  is working in the AFA project with Mark Yarhouse subscribers. Video Documentation Here
The AFA film project says it wants to address issues of Gender and Sexuality in the throws of the LGBTQ movement and it's deepening inroads into the church.Yet it now shares the shocking DNA from the Revoice movement which is now splitting several denominations including the PCA.  AFA and the God's Voice Conference have come together with these key Revoice / Yarhouse idealist.
THE FILM IS "EQUIPPING THE CHURCH" WITH THE VERY SOURCE OF THE REVOICE MOVEMENT.
"About"
"This feature length documentary is an urgent message designed to equip the church to biblically answer culturally controversial questions concerning gender and sexuality.
categories"
(IMAGES FROM AFA /IN HIS IMAGE SOCIAL MEDIA)
"If you want to learn more about the film, IN HIS IMAGE  Delighting in God's Plan for Gender and Sexuality, go to https://inhisimage.movie/  "
"An urgent message
In His Image·Thursday, May 28, 2020·
Every church in America is filled with hurting people asking these tough questions: Can you be gay and be a Christian? What if someone genuinely feels trapped in the wrong body? Did God make me this way? Is change even possible?
In His Image is a critical and urgent message designed to equip the church to answer culturally controversial questions about gender and sexuality. This feature-length documentary presents much-needed truth with compassion and clarity through the use of:"
powerful personal testimonies
careful Bible teaching
scientific evidence
"Why: For years, we at American Family Association (AFA) have watched the momentum of LGBT affirming "churches" continue to grow with little or no pushback from Bible-believing pastors and churches. It is our deeply held conviction that, now more than ever, true followers of Christ must be ready to engage culture with truth and compassion by offering the gospel to those who are sexually broken.
Host: AFA is pleased to partner with Dr. Michael Brown, host of the daily, nationally syndicated talk radio show "The Line of Fire," which also airs on the NRB TV Network. Dr. Brown is the perfect host for this topic. He's the author of such books as Can You Be Gay and Christian?and Outlasting the Gay Revolution, and he holds a doctorate in Near Eastern languages."
DOCUMENTING THE TIES AND THE PROBLEM WITH THE CONTRIBUTORS YARHOUSE TIES
YARHOUSE IDEOLOGY EXPLAINED 
Yarhouse and his Center have moved from Regent to Wheaton
https://www.wheaton.edu/academics/faculty/mark-yarhouse/
Yarhouse consulting efforts are rooted in the secular and  highly gay activist inhabited and Atheistic inspired APA. His work operates on the assertions of "SOGI". His work with APA is interfaith ini it's application. Among Christians Yarhouse works with Side A (Fully Affirming of LGBTQ Christian groups ) and Side B ( non affirming of LGBTQ Christian groups) as well as  "everything in between " according to Yarhouse own publications.His counseling goal is to help reconcile clients faith identity to their sexual and gender identity however that is needs to be navigated. For "side A Christians"this means the full acceptance of LGBTQ Christianity .For "side B Christians" this means  Acceptance of LGBTQ Christianity with the caveat of "SSA but Celibate or "married in mixed orientation  marriage gay and straight couples .Such "side B "believers are viewed as cross bearers own heros of the faith who deny their "unchanging sexual desires " and remain celibate or marry with out sexual attraction to the opposite sex. Confusing yes but considered in the Yarhouse and Revoice TGC world to be a gospel success to be celebrated loudly
Yarhouse blog
https://psychologyandchristianity.wordpress.com/about-me/
Yarhouse work with "LGBTQ Christians" and family .
https://psychologyandchristianity.wordpress.com
CAN THIS APA SECULAR /ATHEISTIC / ACTIVIST IDEOLOGY BE "CHRISTIANIZED" ?
TGC THINKS IT CAN AND NOW AFA AND GOD'S VOICE THINK THEY CAN COLLABORATE.
A DEEPER LOOK INTO THE AFA FILM CONTRIBUTORS
https://inhisimage.movie/contributors/
KEVIN DEYOUNG IS A CENTRAL TGC LEADER NOW AFA REP
TGC SIGNED FULLY ON TO MARK YARHOUSE SOGI NARRATIVE IN 2010
TGC promotes Yarhouse books.
TGC  fully embraces his disciples even publishing  many of the Revoice leaders openly prior to the Revoice controversy.
TGC reviewed Revoice founder Nate Collins book in December 2017 just before the public launch of Revoice.
In 2013 TGC had Nate Collins now founder of Revoice review Sam Allberry's SSA but Celibate book for TGC. Allberry is another Yarhouse Disciple and founded "Living Out" with Ed Shaw and other TGC contributors who claim to be gay celibate Christians. At times the word games and flip flops deny this claim but in the end this is the category they inhabit at Living Out. TGCs Tim Keller spoke at the 2018 Living Out event in London as Allberry adn Living Out promoted Collins "Revoice for  our US Audience".
Is God Anti-Gay? – The Gospel Coalition
http://www.thegospelcoalition.org › reviews › god-anti-gay
Jul 15, 2013 – Nate Collins reviews Sam Allberry's 'Is God Anti-Gay? And Other Questions about Homosexuality, the Bible, and Same-Sex Attraction'
Nate Collins now of REvoice TGC profile "Nate Collins is the executive director of Aligned Grace Resources, a ministry he founded with his father to equip churches to minister the grace and truth of the gospel to people affected by same-sex attraction. Nate and his wife, Sara, live with their two sons in Louisville, Kentucky, where he is pursuing a PhD in New Testament at the Southern Baptist Theological Seminary. You can follow him on Twitter. "
TGC AND THE PCA SENT DEYOUNG OUT EARLY IN THE REVOICE CONTROVERSY TO RUN INTERFERENCE TO REVOICE.
Kevin Deyoung who is now appearing in the AFA film with God's Voice Conference leader Stephen Black .GVC was sole effort in the 2018 organizing was to fully expose Revoice . Now  AFA and Stephen Black/ GVC align with an assortment of TGC leaders and Mark  Yarhouse ideology  subscribers.
DEYOUNG'S PCA DENOMINATION AND REVOICE – THE SPLIT AND THE BAND-AID
THE PCA JUST RECEIVED THE WHITEWASH OF REVOICE FROM AN APPOINTED  "COMMITTEE "INVESTIGATING THE ISSUES RELATED TO IT. DEYOUNG WAS A PART OF THE COMMITTEE WHICH UTILIZED THE RESOURCES, INCLUDING YARHOUSE WHICH IN FACT CREATED THE VERY CONCERNS WHICH BIRTHED THE PCA COMMITTEE IN THE FIRST PLACE.
DEYOUNG'S ROLE IN PROVIDING CONTINUED COVER FOR THE REVOICE IDEOLOGY WHICH IS SPLITTING THE PCA DENOMINATION IS DISCUSSED HERE :
https://thirtypiecesofsilver.org/2020/06/01/presbyterian-church-in-american-now-owned-by-tgc-revice-gay-lobby/
Report of the Ad Interim Committee on Human Sexuality
Deyoung and TGC mentor Tim Keller were both part of the VERY compromised PCA Committee appointed in 2019 General Assembly to "Report" on the issues surrounding LGBTQ/ Orientation and Revoice. The Committee members all subscribe to Mark Yarhouse and have yet to denounce/ overtly condemn Revoice .
DEYOUNG AND THE LARGER SOCIAL JUSTICE/CULTURAL MARXISM  CONTROVERSY
KEVIN DEYOUNG SAYS REJECTING SOCIAL JUSTICE WILL SEND YOU TO HELL.
DE YOUNG IS A SOCIAL JUSTICE ADVOCATE IN TGC
Seven Passages on Social Justice (4)
KEVIN DEYOUNG  |  APRIL 13, 2010
DEYOUNG EVEN INSIST PEOPLE WHO DO NOT EMBRACE SOCIAL JUSTICE WILL GO TO HELL .
"  Jesus says if we are too embarrassed, too lazy, or too cowardly to support our fellow Christians who depend on our assistance and are suffering for the sake of the gospel, we will go to hell. We should not make this passage say anything more or less than this."
NOW DEYOUNG IS THE FEATURED CONTRIBUTOR TO AFA'S FILM
WHY?
About( FROM THE AFA WEBSITE AND SOCIAL MEDIA)
"This feature length documentary is an urgent message designed to equip the church to biblically answer culturally controversial questions concerning gender and sexuality."
categories
https://www.facebook.com/pg/inhisimage.movie/about/?ref=page_internal
GODS VOICE CONFERENCE,DESIGNED TO COUNTER REVOICE, NOW JOINS AFA /TGC PROMOTING SOGI IN THE FILM PROJECT
AGAIN : AFA IS PROMOTING GOD'S VOICE CONFERENCE AS GVC PROMOTES AFA AND ITS NEW FILM CONTAINING TGC LEADERS AND MARK YARHOUSE. REVOICE DOCTRINE
GodsVoice
@GodsVoiceConf
·
"You certainly don't! Details coming soon on our rescheduled conference dates. In the meantime, please continue to pray for God's mercy on our nation during this coronavirus crisis!"
Quote Tweet
American Family Studios
@AmerFamStudios
· Mar 19
"You don't want to miss this conference! @GodsVoiceConf https://godsvoice.us "
MORE MUTUAL AFA AND GVC PROMOTION
"After seeing the image below, do you think you're aware of how much the LGBT agenda has inundated our culture?
And the church? If your not paying attention it is coming into mainline evangelical churches nationwide!
We need https://inhisimage.movie to give HOPE for the church and our culture."
(photos of contributors to AFA film below are from AFA link above)
GODS VOICE LEADER STEPHEN BLACK IS A CONTRIBUTOR TO THE AFA FILM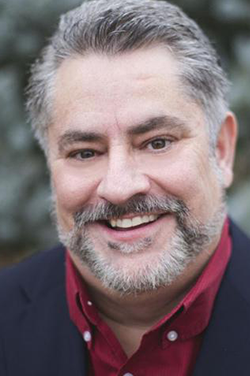 Stephen Black
AFA CONTRIBUTOR RYAN T. ANDERSON AND REVOICE CLOSE TIES .
ANDERSON OF THE HERITAGE FOUNDATION IS A DEVOTED ECHO OF RUSSELL MOORE OF THE ERLC AND OF TGC WHO BOTH PROMOTED REVOICE LEADERS.
https://www.heritage.org/staff/ryan-anderson
In 2017 while Revoice was being planned and organized Ryan T Anderson , Revoice leader Preston Sprinkle and Nate Collins founder ,still teaching NT at Albert Mohler's SBTS, appeared in a panel as part of Gabe Lyons "Q Ideas". Collins on 3 page academic resume .curriculum from SBTS showed the event with Ryan T Anderson and Collins working together in 2017 on page 2. The Collins  CV . The SBTS academia page is now only two pages and does not include the Q Ideals/ Anderson work nor any of the other organizations/events Revoice leader Collins appeared in.
Collins current altered CV without Ryan T Anderson -2 pages
https://independent.academia.edu/NateCollins3/CurriculumVitae
Collins original CV with all three pages including the Ryan T Anderson work
Collins original 3 page CV /Resume' can be provided in pdf form which shows the Anderson/Collins/ Sprinkle Q Ideas forum event if requested .
The ties to Heritage Foundations Ryan T Anderson and Revoice founder Nate Collins
are discussed in fuller detail here in August 2018 just after the 2018 July Revoice event.
The Stain of Revoice
"IS HERITAGE FOUNDATION BEING REVOICED? HOW THE "LGBT CHRISTIANITY" OF REVOICE COULD BRING DOWN CONSERVATIVE DENOMINATIONS AND ORGANIZATIONS ACROSS THE NATION."
https://thirtypiecesofsilver.org/2018/08/15/the-stain-of-revoice/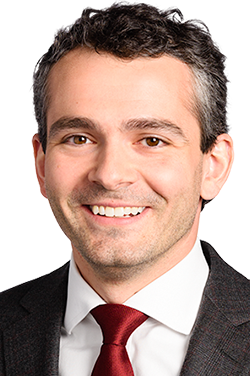 Ryan Anderson
SEAN MCDOWELL APPEARING IN THE AFA FILM
BIOLA UNIVERSITY APOLOGETICS LEADER AND STAND TO REASONS RETHINK A.K.A. REVOICE LITE PROMOTES YARHOUSE AND IS IN AFA FILM
Sean McDowell and Biola/ Stand to Reason/ Rethink( aka Revoice lite ) are key Outlets for the ideology of Yarhouse to younger apologetics audiences .
https://www.biola.edu/blogs/think-biblically/2018/the-church-and-the-lgbtq-conversation
featured in Biola's site and McDowells own .com
https://seanmcdowell.org/podcasts/episode/15
(Like Ryan T Anderson ,Sean is having the conversation with one of the main thought leaders of Revoice in February 2018 )
The Church and the LGBTQ Conversation
with Mark Yarhouse
Sean McDowell, Scott Rae — February 22, 2018
"What is the church doing well in the LGBTQ conversation? Where can we improve? In this podcast, Sean McDowell and Scott Rae interview Dr. Mark Yarhouse about these questions and more. They ask Dr. Yarhouse some of the toughest questions surrounding this issue, and he responds with wisdom and insight. As a trained psychologist, Dr. Yarhouse brings a uniquely balanced and research-based approach to this issue."
"Sean McDowell, Ph.D. is a professor of Christian Apologetics at Biola University, best-selling author, popular speaker, part-time high school teacher, and the Resident Scholar for Summit Ministries, California. Follow him on Twitter: @sean_mcdowell"
RETHINK IS REVOICE LITE ON LGBTQ
BIOLAS RETHINK APOLOGETICS =REVOICE LITE -ALL BASED ON YARHOUSE REVOICE DOCTRINE OF SOGI
https://store.str.org/product-p/dvd067.htm
"This year's conference theme, FOCUS, is all about rethinking how you understand the world, especially in areas of law, politics, race, gender, morality, and science. And we've employed some of the brightest Christian minds to tackle these tough topics. This DVD resource includes audio of selected breakout sessions, as well as video of the following featured presentations from our 2017 Southern California conference:"
Sean McDowell – What Is a Worldview and Why Is It Important?
Christopher Yuan – A Christian's Response to Homosexuality
J. Warner Wallace – reTHINK How to Engage Your Faith
Walter Strickland – A Candid Conversation on Race and Grace
Christopher Yuan – Are People Born Gay?
J. Warner Wallace – Evil Is Evidence That Christianity Is True
Greg Koukl, Alan Shlemon, Tim Barnett, & Brett Kunkle – The Story of Reality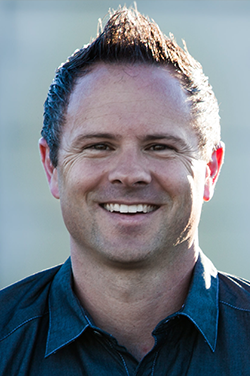 Sean McDowell
JAMES WHITE AND THE AFA FILM PROJECT
DISCERNMENT APOLOGIST FROM MACARTHUR FOLD IS IN AFA FILM WITH YARHOUSE PROMOTERS.
James White is a close associate of the Masters Seminary  John MacAthur camp. Masters graduate and REVOICE LEADER Preston Sprinkle holds two degrees from MacArthur's Seminary and and has YET to be called out by his mentors at Masters for his Revoice participation. Sprinkle speaks at Revoice and Yarhouse events and  he and Yarhouse work in leadership with each others organizations. White has not spoken to the Sprinkle Revoice ties to date (as far as research can provide).
PRO MUSLIM INTERFAITH DIALOG MOVES IN UNISON WITH THE LGBTQ RIGHTS MOVEMENT IN THE CHURCH
White has his OWN ISSUES with involvement in Interfaith Dialog.
World View Weekend researcher Brannon Howse has exposed the radical connections and hateful rhetoric  of an Interfaith Dialog leader INTERVIEWED  by White and called for White to denounce it. This James White controversy continues to be a widespread issue and to date White has not altered his course.
"I am calling on James White to publicly denounce Muslim Brotherhood & Yasir Qadhi. Publicly apologize & repent for your interfaith dialogue with Yaser and for saying you sense a kindred spirit with him, giving a platform for his antichrist religion, and asking him to make a video from which Christians can learn about Islam. I am also calling on Phil Johnson of Grace to You to publicly repent and apologize for being all over social media for weeks & on a podcast defending James White's interfaith dialogue with this reported Muslim Brotherhood aligned Jihadi preaching Imam."
JAMES WHITE INTER FAITH CONTROVERSY IS WIDESPREAD CONCERN 
https://www.christiantimes.com/article/christian-apologist-james-white-draws-criticism-for-holding-interfaith-dialogue-with-muslim-imam/72525.htm
WHITE DAUGHTER AND REVOICE
JAMES WHITE DAUGHTER INTERVIEWED REVOICE FOUNDER NATE COLLINS AND PROMOTED REVOICE ON HER "SHEOLOGIANS " PODCAST IN 2018
"The upcoming Revoice conference has caused quite a stir in the conservative evangelical world. It includes speakers who call themselves gay, Catholics, "Spiritual Friendship" proponents, and language about "sexual minorities" that begs a lot of questions. So we decided to invite the founder of the conference, Nate Collins, a writer and former teacher at Southern Seminary, to come and answer some questions for us and talk about the conference. We might have more questions now than we did before, but we appreciate Nate taking the time to talk with us, and we hope this conversation encourages you to dive deeper in how we think and talk about this topic. It is not one that the church will be able to get on with without thinking more intensely about. Soli Deo Gloria!"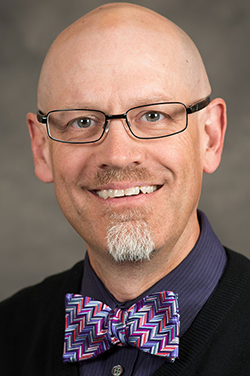 James White
EVERETT PIPER ,GODS VOICE SPEAKER SCHEDULED FOR 2020 IS IN AFA FILM WITH YARHOUSE /TGC FOLLOWERS.
April 4 · 
"Are we willing to sacrifice our freedom on this altar of fear? If we are, our country is damaged irreparably." – Dr. Everett Piper"
EVERETT PIPER (FROM AFA FILM CONTRIBUTORS PAGE) was scheduled to be a speaker in the 2020 God's Voice Conference which has been cancelled by Covid -19 . Piper was outspoken against Revoice but is now in the project with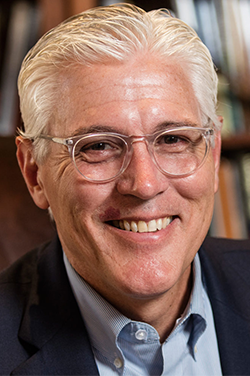 Everett Piper
ANOTHER POPULAR TGC AND JOHN PIPER WOMEN'S SPEAKER IN IS THE AFA PROJECT
KASSIAN IS A TGC CONTRIBUTOR AND AN SBTS (ALBERT MOHLER'S SEMINARY WHERE REVOICE WAS BORN) TEACHER .
"Mary Kassian is the author of several books, including Girls Gone Wise in a World Gone Wild and True Woman 101: Divine Design. She teaches women's studies modules at The Southern Baptist Theological Seminary in Louisville, Kentucky. Mary and her husband enjoy biking in the Canadian Rockies, not far from their home in Edmonton, Canada. Check out her blog at GirlsGoneWise.com.
KASSIAN IS ALSO A CONTRIBUTOR AT JOHN PIPERS BETHLEHEM COLLEGE AND SEMINARY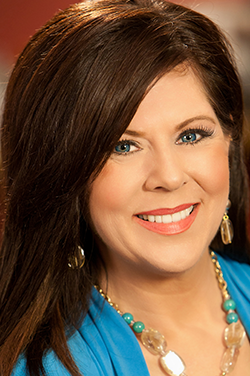 Mary Kassian
MICHAEL BROWN WROTE AN EXCELLENT BOOK ON THE LGBTQ MOVEMENT IN 2011 BUT IS NOW IN THE AFA FILM. HE IS ALSO PART OF THE "NEW APOSTOLIC REFORMATION" MOVEMENT WITH WHICH AFA HAS PAST CONTROVERSIAL TIES.
New Apostolic Reformation has many leaders from the very fringe of the Charismatic movement. Some are promoters of very dangerous Catholic mystic and Jesuit writings and mingle Christian Faith with new age ideologies.
Brown offers his defense of NAR
https://askdrbrown.org/library/dispelling-myths-about-nar-new-apostolic-reformation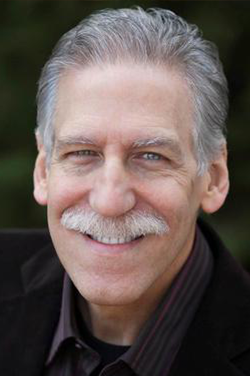 Michael Brown
ROBERT GAGNON IS CONSIDERED AN EXPERT THEOLOGIAN ON THE ISSUES RELATED TO LGBTQ.
ACCORDING THE GAGNON IN 2018 -HE DOES NOT THINK THAT REVOICE PROMOTING "QUEER AND LGBTQ CHRISTIANITY" WAS HERETICAL.
YET is Dr. Gagnon is NOW working along with AFA and GVC leader to promote the TGC/Yarhouse message and doctrine ?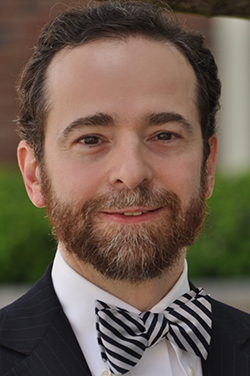 Robert Gagnon
ACCORDING TO THE AFA WEBSITE FOR THE "IN HIS IMAGE FILM" – MORE INFORMATION IS DUE OUT SOON.
About the Film:
"In His Image is a critical and urgent message designed to equip the church to answer culturally controversial questions about gender and sexuality from a biblical perspective. Every church in America is filled with hurting people asking these tough questions: Can you be gay and be a Christian? What if someone genuinely feels trapped in the wrong body? Did God make me this way? Is change even possible?"
"This feature-length documentary presents much-needed truth with compassion and clarity through powerful personal testimonies, careful Bible teaching, and scientific evidence."
About the Makers:
"For years, we at American Family Association (AFA) have watched the momentum of LGBT affirming "churches" continue to grow with little or no pushback from Bible-believing pastors and churches. It is our deeply held conviction that, now more than ever, true followers of Christ must be ready to engage culture with truth and compassion by offering the gospel to those who are sexually broken. In 2018, American Family Studios, AFA's film division, began production of a film to bring clarity to the topic. In His Image has been bathed in prayer from its conception and is AFA's response to the confusion many are facing."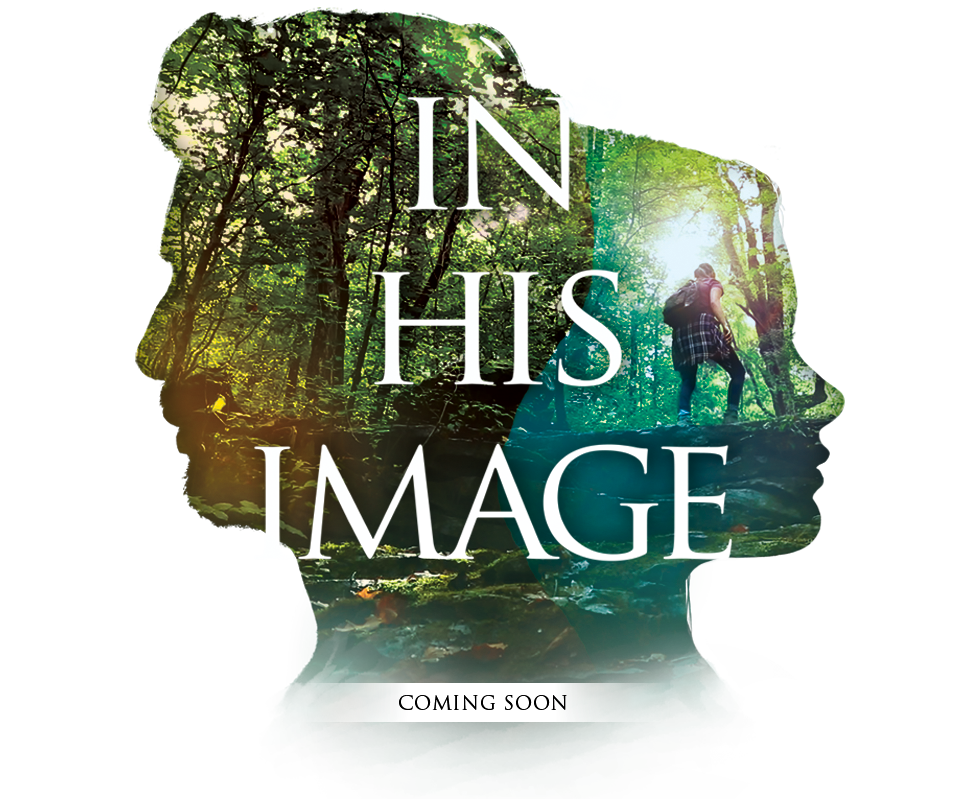 AFA reveals t's projects origins : " In 2018, American Family Studios, AFA's film division, began production of a film to bring clarity to the topic.". Yet given the clear Revoice origins in the APA and Yarhouse messaging- how are the AFA or God's Voice Conference leaders able to claim it is adding "clarity" by mingling it's message with the TGC /PCA/ Yarhouse / Revoice origins rooted in the APA / SOGI / "LGBTQ Christinaity"and not in the Gospel?
CONCLUSION
The Gospel does not need Revoiced or Rethinking.  Christians need not feel pressured to comply with the new  cultural norms or conform to the ideologies of the gay activist who are in many of the leadership positions in organizations like the APA . We need not come into step  with "Christian" psychologist like Mark Yarhouse or our own Seminary trained SOGI "LGBTQ ACTIVIST OR ADVOCATES " like Nate Collins or Preston Sprinkle.
American Family Assocaition and God's Voice Conference efforts to promote the co-mingling of opposition to LGBTQ to the Yarhouse /Revoice message is a deadly fools errand at best or just one more example of opposition going over to the LGBTQ DARK SIDE .
As for me and my House -We will stick with the Everlasting Gospel of Jesus – the Lamb of God. He ever lives to be our faithful High Priest. No other exploration is needed to find the answer .Look to the Rock from which you were hewn and the one who truly made you IN HIS IMAGE.
HEBREWS 7
22 By so much was Jesus made a surety of a better testament.
23 And they truly were many priests, because they were not suffered to continue by reason of death:
24 But this man, because he continueth ever, hath an unchangeable priesthood.
25 Wherefore he is able also to save them to the uttermost that come unto God by him, seeing he ever liveth to make intercession for them.
26 For such an high priest became us, who is holy, harmless, undefiled, separate from sinners, and made higher than the heavens;
27 Who needeth not daily, as those high priests, to offer up sacrifice, first for his own sins, and then for the people's: for this he did once, when he offered up himself.
28 For the law maketh men high priests which have infirmity; but the word of the oath, which was since the law, maketh the Son, who is consecrated for evermore.
We're a 100% Listener Supported Network
3 Simple Ways to Support WVW Foundation
Make Monthly Donations
-or-
A One-Time Donation
Mail In Your Donation

Worldview Weekend Foundation
PO BOX 1690
Collierville, TN, 38027 USA

Donate by Phone

901-825-0652